Our key staff and management team, our strong and loyal network of experienced sub-contractors, procedures and systems we use and our ability to adapt to the most sensitive work places makes MAW Building an easy choice for your next project.
Environmental considerations combined with new products and the most up to date building practices ensures MAW Building will complete your project on time and on budget.
Our expertise lies in the following delivery methods:
General Tendering
Cost Plans and Budgets
Design and Construct
Construction Management
Project Management
All staff at MAW Building are experienced, dedicated and committed to achieve the outcomes required for budget, time and client satisfaction.
Construction Specialists in:
Working Hospitals
Mental Health
Age Care Facilities
Child Care Services
Cost effective solutions for your next building project, no matter the size or field
Ensuring OH&S standards is at the forefront.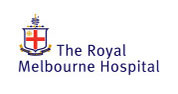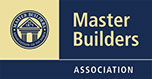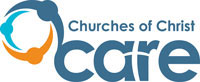 Mark has extensive building experience of over 35 years, 5 of these years were spent working off shore in a Site Manager role on the Petronis Towers and Telecom Tower
in Malaysia.
He established MAW Building in 2004 he is committed to safe work practices, project time lines and budget constraints.
Steve Loulier
Project Manager
Steve has been with MAW for more than 5 years he has extended his broad base of building knowledge rising up to the role of
Site Manager.
Steve's competencies lie in all facets of the building trade and his problem solving capabilities are second to none.
Mark is the elected OH & S representative for MAW Building. After joining the company in 2010, Mark has undertaken additional training for First Aid, OH & S and licences for plant and equipment. His contribution to safety on site and commitment to other construction workers safety is paramount in ensuring all MAW sites are safe work places.
Robyn Stevens
Contract Administration
Robyn's background of PA to the management of a Asia pacific company has been instrumental in keeping documentation, contract and records accurate and up to date.
Robyn has evolved into the QA / QS role to ensure MAW Building keeps up to date with 'Best Building Practise' and the latest technical innovations.